My Qualifications & Industry Experience
After graduating with a Psychology degree from Nottingham University in 2012, I worked at a boutique digital agency. Soon after, I specialised within the food industry working on brand activation campaigns for international brands.
In 2015, I completed a Masters degree in Nutrition and Human Health to establish myself within the wellbeing sector. Since then I have worked with leading sports nutrition brands and some of the UK's largest supermarket brands.
Nutritional Consultation
I have led nutritional seminars and workshops for both private and corporate companies. The seminars can be tailored specifically to the company's objectives.
Over the past 4 years, I have worked with personal trainers and studios by developing nutritional programmes as a further offering to their clients.
Workshops and Events:
Bodypowder – Cooking demo
Befit Festival – Cooking demo
Om Yoga 2017 – Cooking demo
Kiht Collective Nutritional Seminar
McCann Worldgroup Nutritional Seminars
Blogging & Content
I offer blogging services including recipe creation and product reviews. Prices vary dependent on requirement and social platforms used.
In addition, I can provide consultation or management of social media platforms.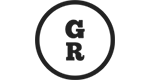 Interested in working with me? I'd love to hear from you.